International Movings to New York
What you need to know about your move to New York
Moreno International provides international moving services to/from Mexico from/to Manhattan, Queens, The Bronx, Staten Island; Nassau, Yonkers, Albany, Buffalo, Corning, Glen Cove, Ithaca, Long Beach, New Rochelle, Niagara Falls, Oneida, Rochester, Syracuse, etc. as well as from neighboring cities like Elizabeth and Newark.
We also provide excellent moving services to all above NY and NJ cities from Mexico City, Monterrey, Guadalajara, Puebla, Toluca, Saltillo, Ajijic, Puerto Vallarta, Punta Mita, Bucerias, Leon, Aguascalientes, and many others.
For over 35 years Moreno International has been providing expert customs clearance advice and excellent moving services to many happy customers, so please do not hesitate to contact us and we will be most happy to be of assistance. We are looking forward to your telephone call or email message.
If you are looking for an international moving company servicing New York and Mexico; Moreno International offers:
Friendly personal and capable assistance by toll free telephone, email and online help on our website
Expert assistance on Mexican and US customs regulations that will save you time and money
Free move quotes
35 years of experience serving happy customers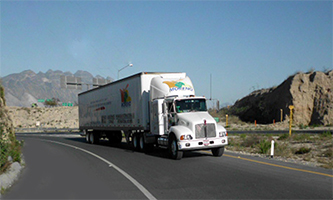 ---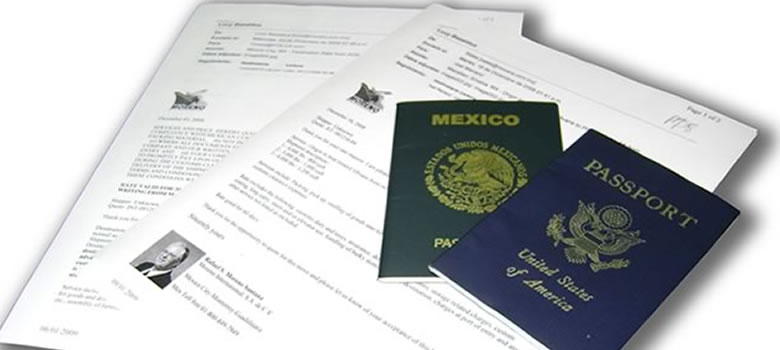 ---
Of Interest when moving to New York:
New York City needs no introduction. The capital of the world, some call it. It is the city that never sleeps; the biggest, most populated city in the United States. NYC is where the magic happens.
It is located on the Atlantic coast of the Northeastern United States, and it consists of five boroughs: The Bronx, Brooklyn, Manhattan, Queens, and Staten Island. Although people usually refer to Manhattan when they say "the city".
---
You are probably feeling exhilarated if you are moving to New York
But you are also probably getting anxious about it. We are going to give you the basic information about life in New York, and then if you wish we'll smoothly and professionally guide you through the moving process from beginning to end.
You will find the place for you in New York.
There are many theaters and movie houses like AMC Empire 25, AMC Lincoln Square 13 with IMAX; attractive destinations like the Empire State Building, Broadway, Central Park, Times Square, Bronx Zoo;
beautiful shopping centers like the vast Macy's or the exclusive Saks Fifth Avenue;
great hospitals such as the nationally recognized NewYork-Presbyterian Hospital, NYU Langone Medical Center, or Mount Sinai Medical Center;
You will also find churches of all denominations in New York: Catholic, Protestant, Jewish, Buddhist, etc
You'll definitely find your favorite food and restaurants in New York, and so much more. There are great American food places such as The Trailer Park Lounge or Applebee's; Mexican food restaurants like Dos Caminos or Pampano Taqueria; amazing Chinese restaurants such as Tang's Pavilion or John's Shanghai; great Italian places like the famous Via Oreto or Stark's Veranda Restaurant; vegetarian like Cafe Blossom; plus more restaurants from all over the world and for every palate.
If you like to exercise, New York has many open parks to go jogging or biking, and a number of modern gyms like Aerospace or Crunch. Sports fans, remember that New York has professional teams in every Major League: New York Yankees, New York Mets (MLB); New York Giants, New York Jets (NFL); New York Rangers (NHL); and New York Red Bull (MLS). It is also home to the U.S. Tennis Open and the huge New York Marathon.
---
Moving with children to New York
Consider in anticipation which school you want your kids to attend
excellent schools in New York
include
East Side Middle School, Beacon High School, Barnard College, Columbia University, and New York University
among many, many others.
Remember to think about transportation to your workplace or your kids school when
looking for a place to live in New York
, because getting around in such a densely populated city is not easy. Its mass transportation system is excellent, though: yellow cabs, bus, subway, and railways will get you anywhere, and there's always the walking option when the place is not too far away.
---
Cost of Living in New York
The cost of living in New York is high. Elevated demand rates result in some of the highest taxes, housing costs, energy bills, health premiums and grocery prices in the country.
New York is a dynamic city with infinite opportunities. We are sure this information will result useful, and we are glad to assist you in your future move to New York.
---
** What's it like to live in New York City in numbers?
| | | | |
| --- | --- | --- | --- |
| | New York City | New York | U.S |
| Median household income | $48,588 | $54,512 | $51,660 |
| Median home price | $458,960 | $275,620 | $183,450 |
| Cost of living (% of national avg) | 163% | 123% | 100% |
| Unemployment | 10% | 9% | 10% |
| Violent crime index (1 is lowest) | 6 | 5 | 4 |
| Days per year with some sun | 224 | | |
| Days per year with some precipitation | 113 | | |
| Population | 8,323,261 | | |
Remember that in Moreno International, we grant you a first quality personalized service
® Moreno International, S.A. de C.V
International move to New York
www.movers.com.mx